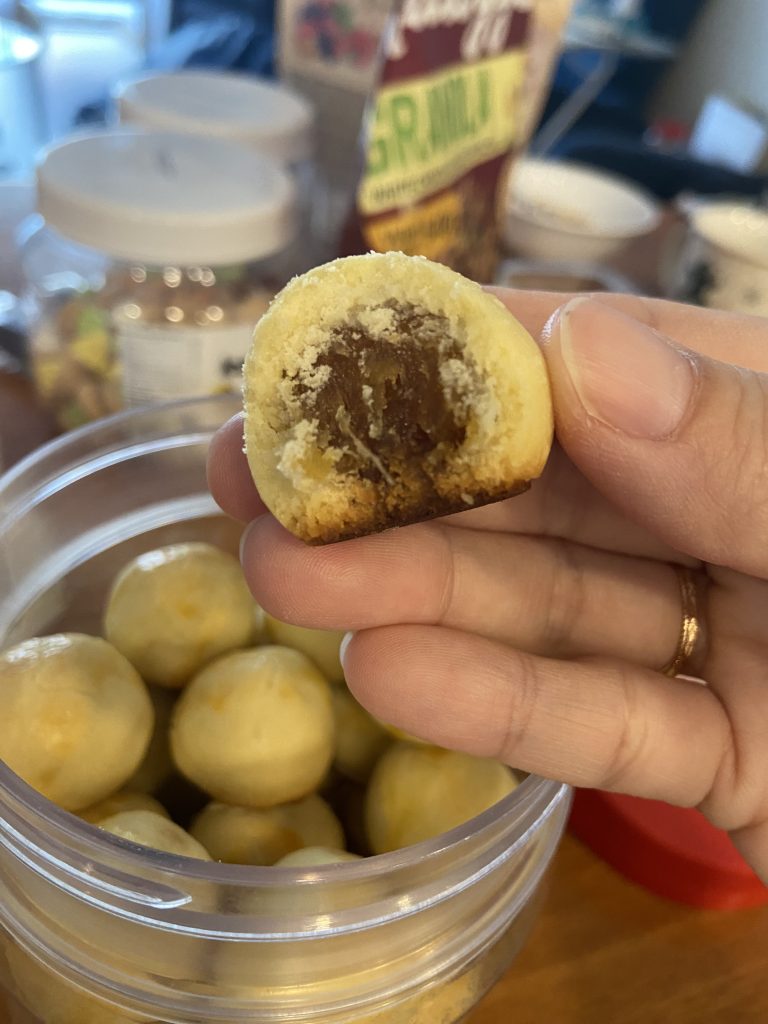 Ingredients (make 75 pieces):
1. 250g salted butter (soften to room temperature)
2. 50g cream cheese
3. 50g icing sugar
4. 1 egg yolk
5. 380g all purpose flour, sieved
1 egg for egg wash
Methods:
1. Beat butter, cream cheese and icing sugar until creamy
2. Add egg yolk and mix well
3. Add flour, blend well
4. Make the pineapple tarts. 8g of pineapple paste to 10g of pastry
Brush egg wash on the surface , bake for 25 mins at 170 degree C until golden brown.