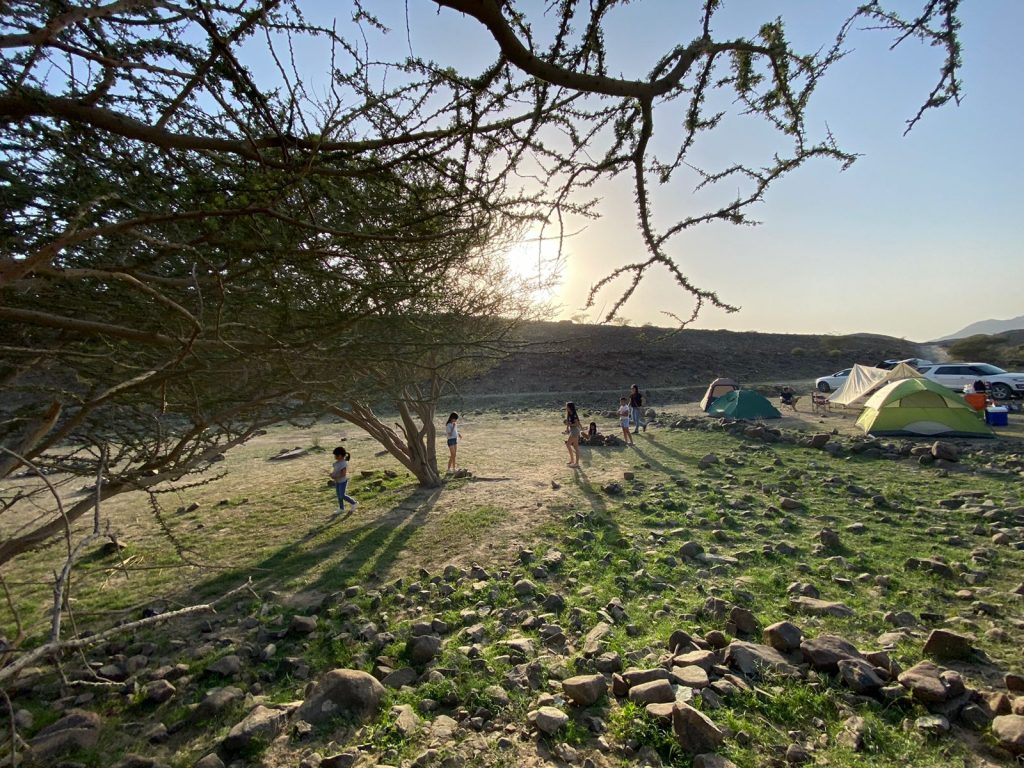 Over the weekend, we went on a camping trip with a couple of good friends. Our previous camping experience was always in the desert as there is endless sandy desert here in UAE. We love desert camping and kids can run around barefoot and enjoying the nature. However, we always have to rush in the morning to pack our stuff before it gets too hot as there is close to no shade.
This time round, we headed to Wadi Showkah instead to camp. With some off-road, we manage to reach quite a big area inside the wadi with a lot of flat ground that is great for camping. We found one that is good for 4 tents and there is also a tree that gives us some shade.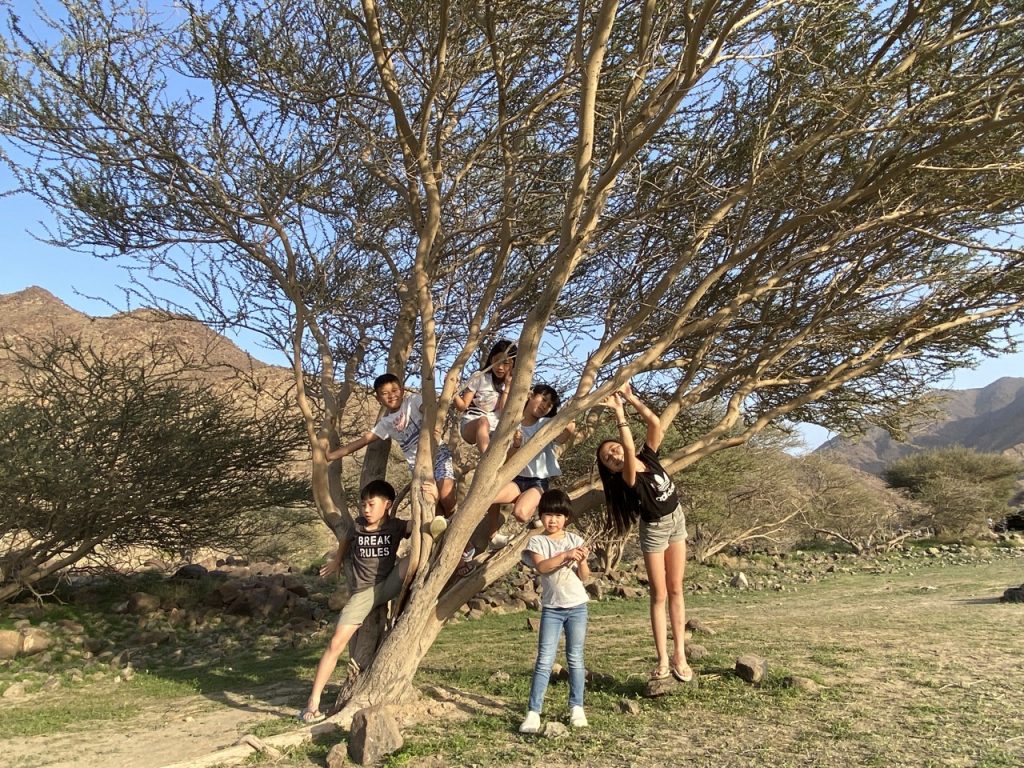 The road leading to the site is pretty bumpy hence a vehicle with high ground clearance would be recommended.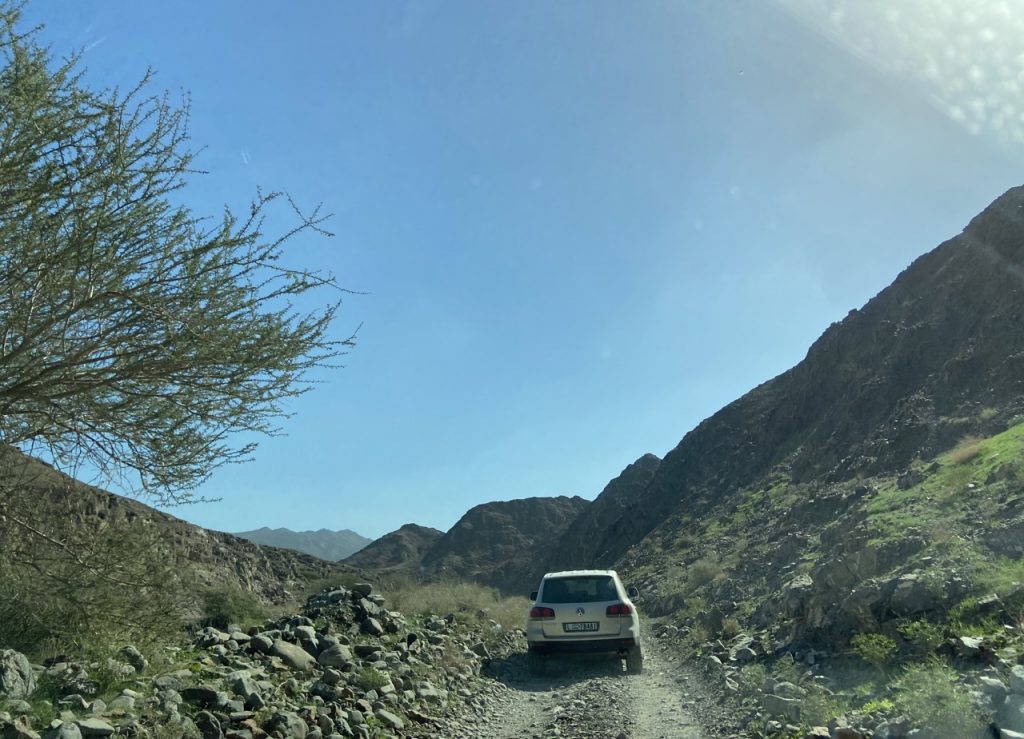 For sedan, this is where you can park (this is about 20 mins away from where we camp):
25°06'40.0″N 56°08'17.2″E (25.111116409301758 56.13811111450195)
Our camping site drop pin:
25°06'40.0″N 56°08'17.2″E (25.100088119506836,56.10026168823242)
As it is within the wadi boundaries, surrounded by mini hills, there are many free and easy hiking that one can do while camping here. Kids enjoyed the nature and make their own little enclosure/spot to play. Another plus point for the parents would be there is no internet 3G connection here, so kids had no choice but to blend in with the nature and play.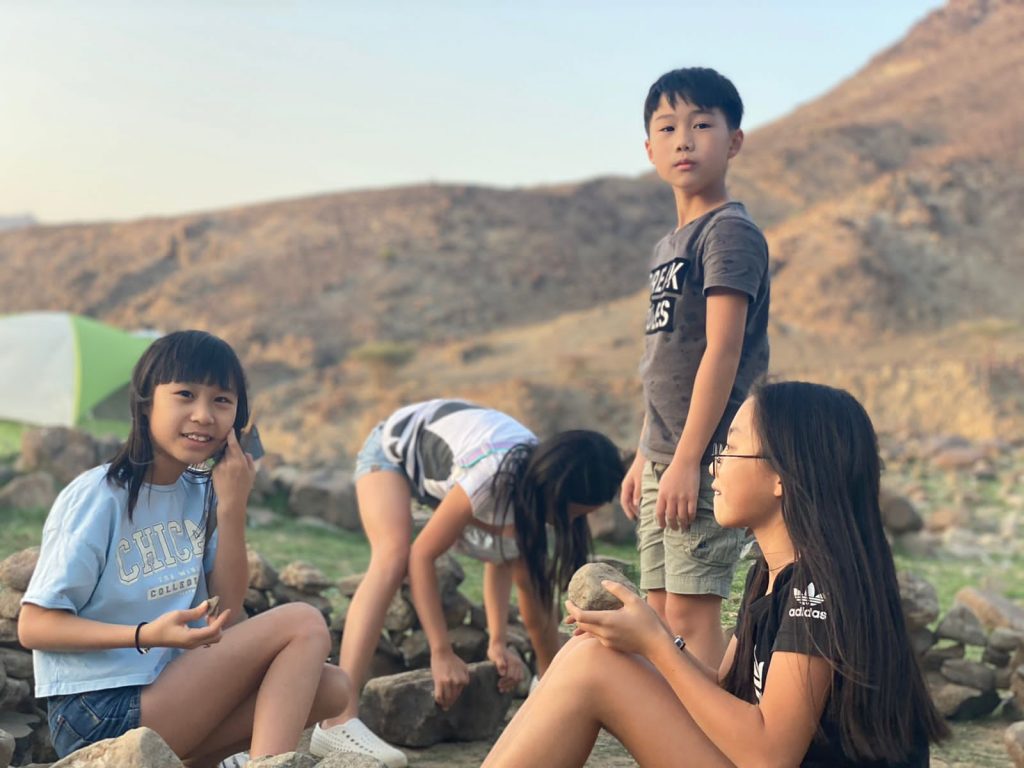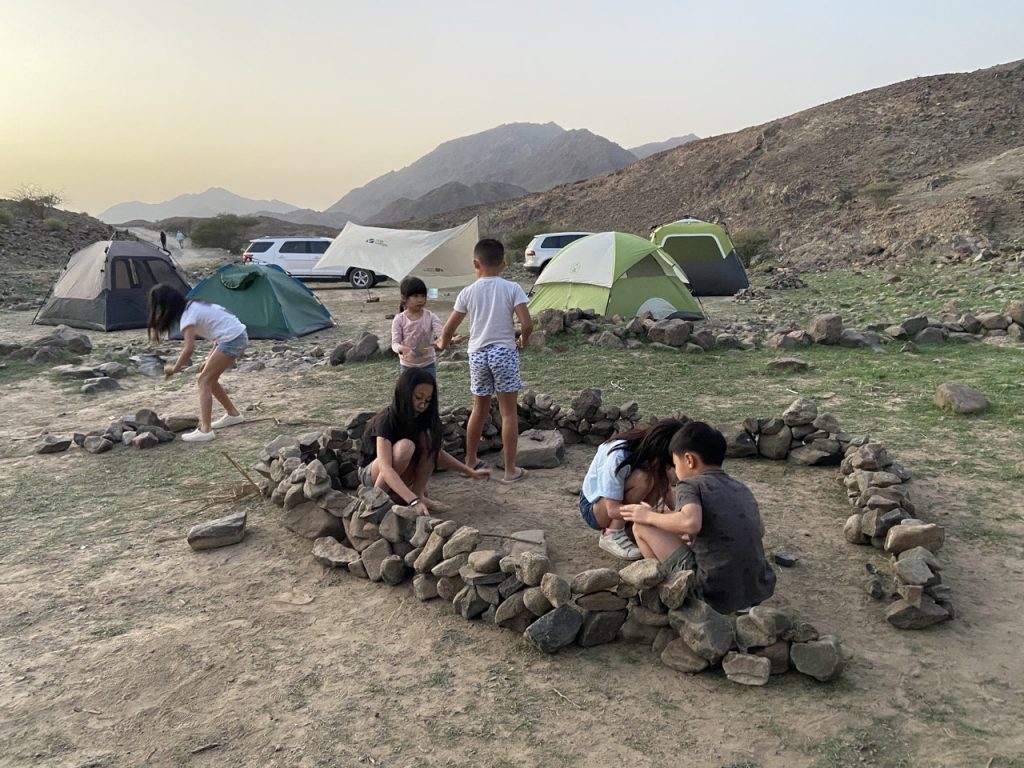 For meal, we prepared BBQ satay, Korean style pork belly, chicken wings, sweetcorn. We even had tiramisu for afternoon tea and fruit stick for after dinner dessert. Everyone bring little joy to the camp and we had an amazing time.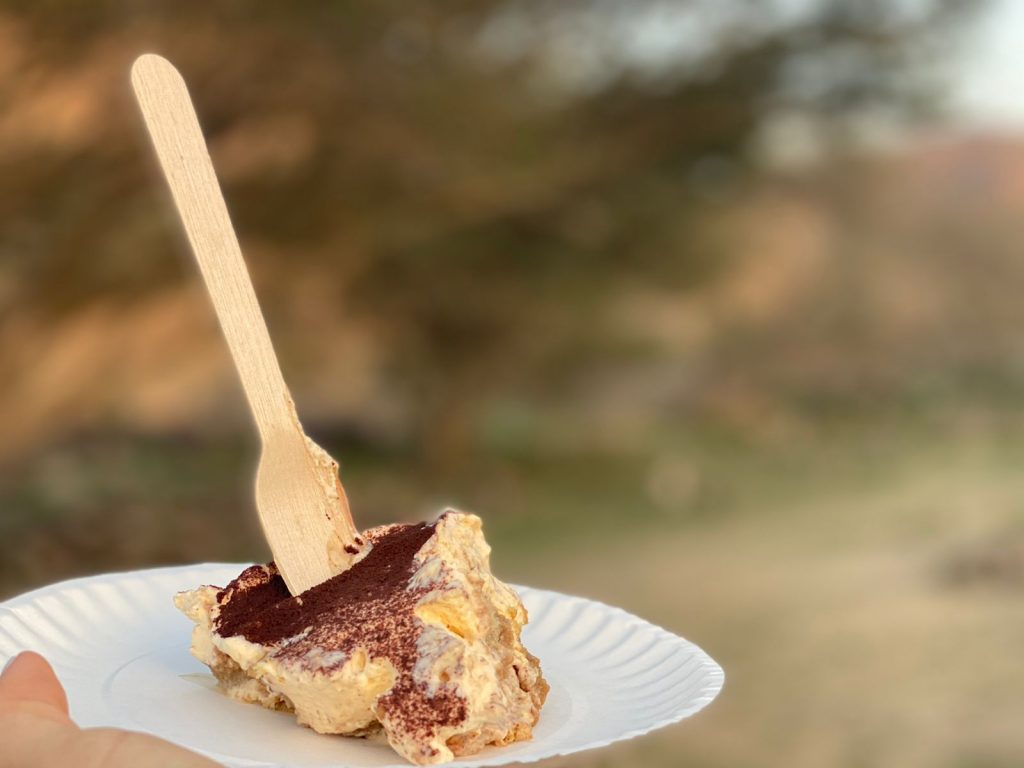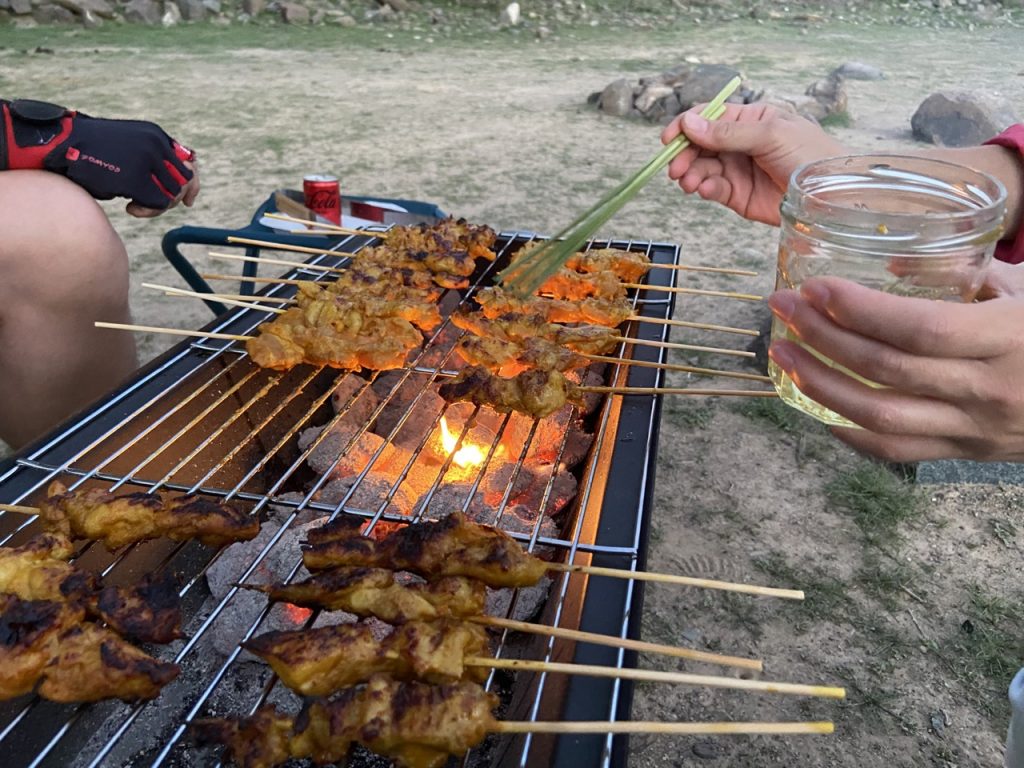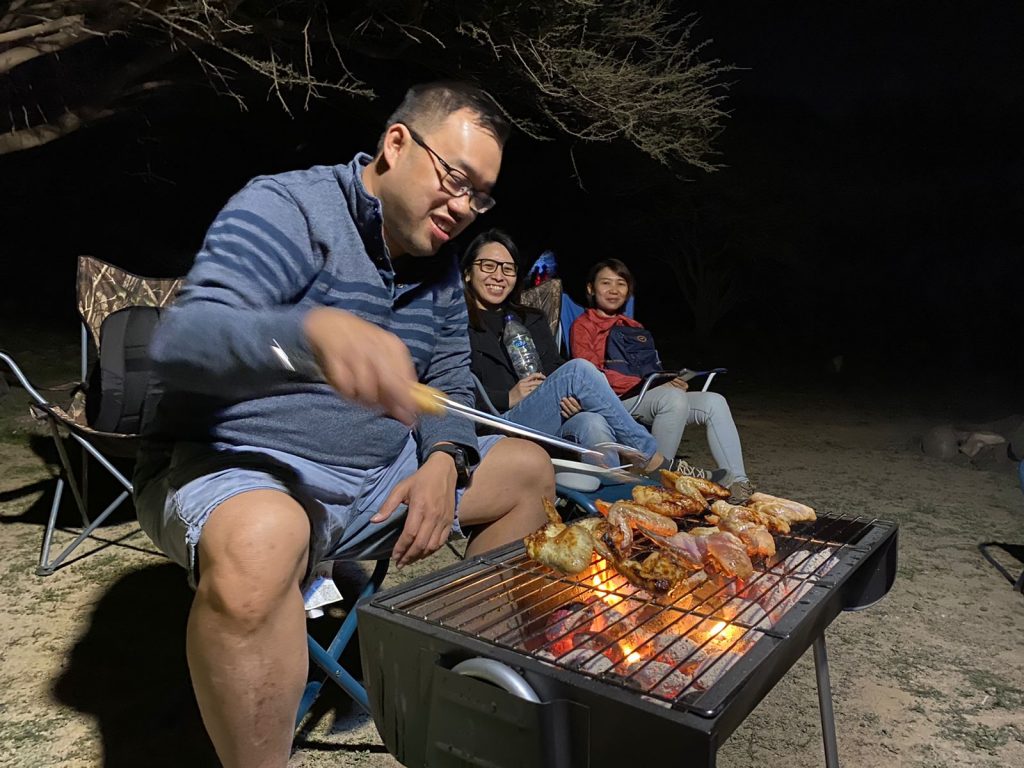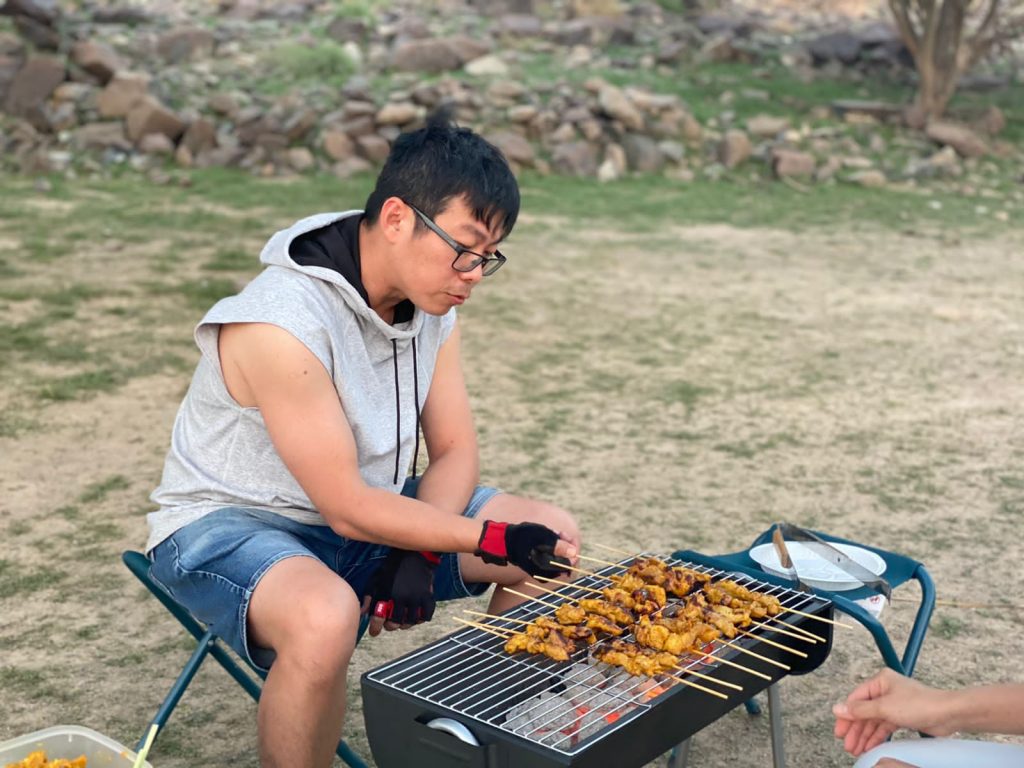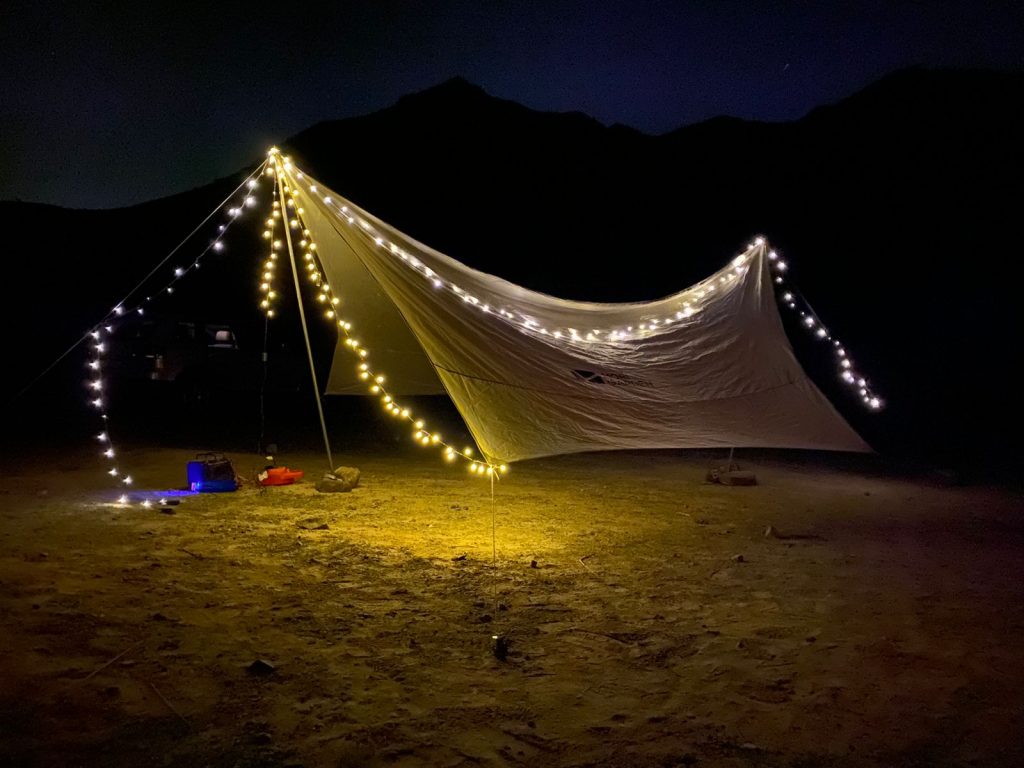 The next morning, we had a quick brekkie- some croissant and coffee, milk with cereal. Then we leave our tent at the site and went for a hike.
The hiking place is around 40 minutes drive away. Drop pin: 25°06'11.3″N 56°03'42.3″E
Due to rainfall couple of weeks back, there are lots of pool along the hike. Be ready to get wet if you would like to hike. Basically, you will get wet from waist down including your shoes as the rocks inside the water is quite sharp so you will have to wear to shoes.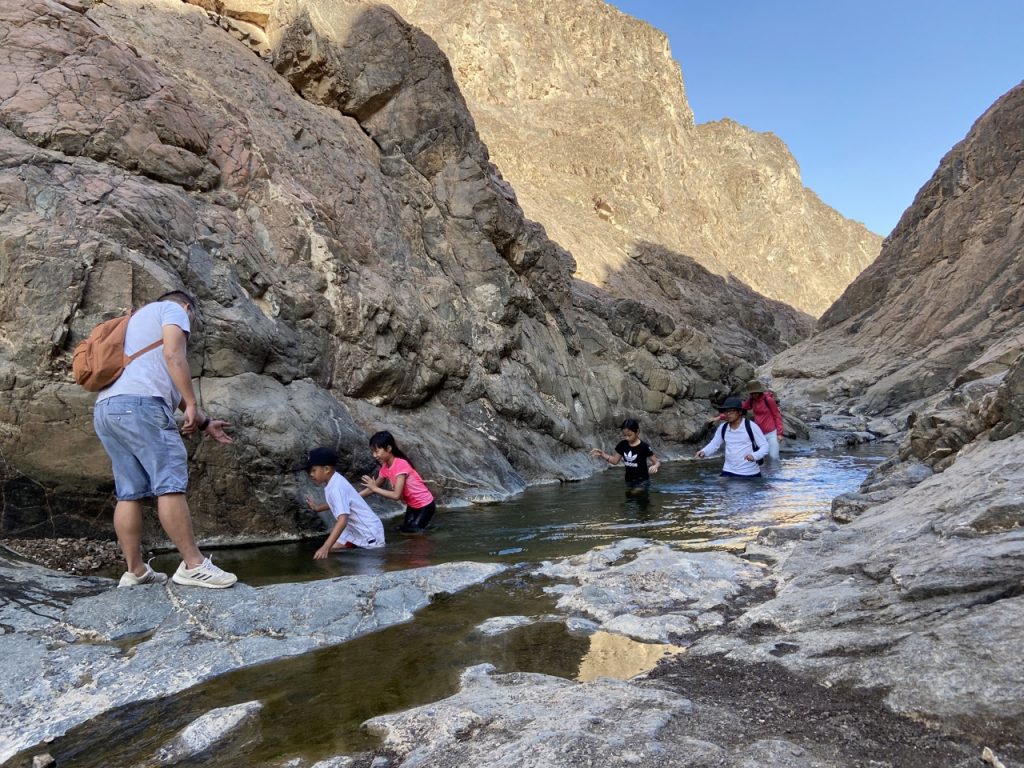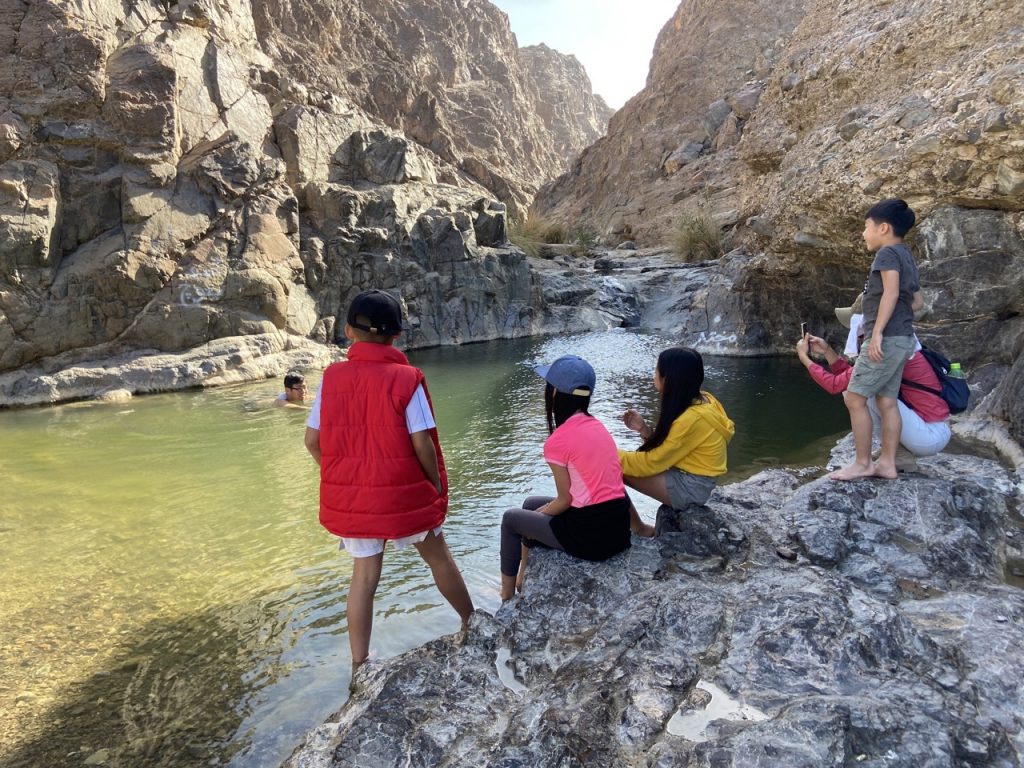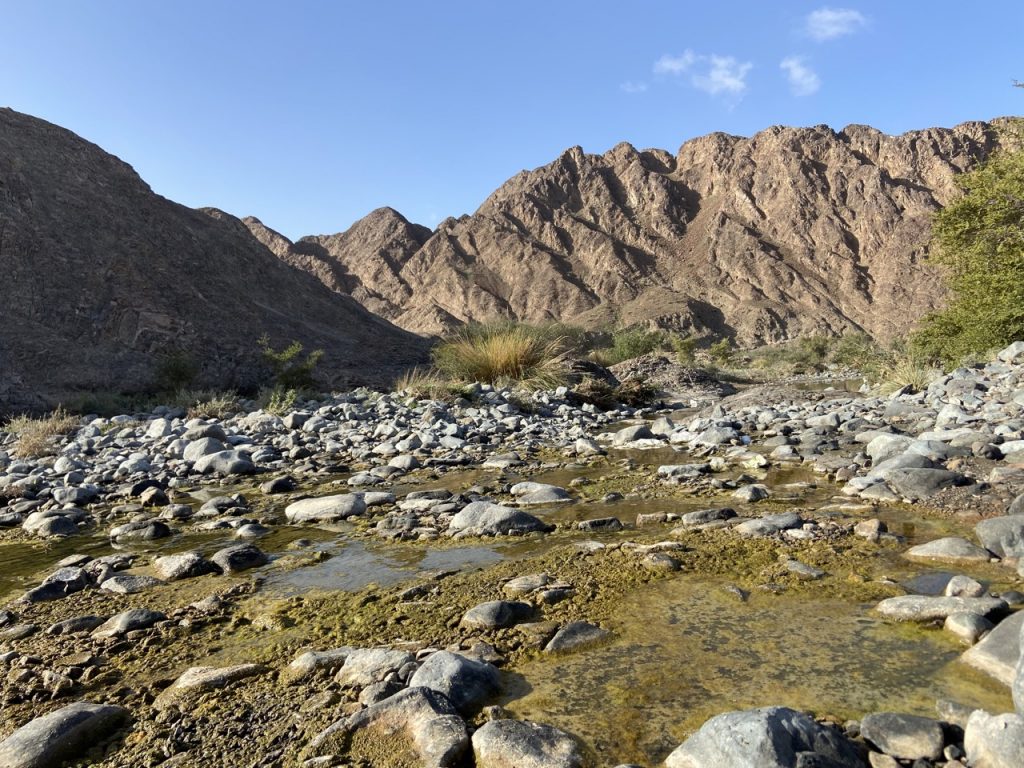 Note to self: There is another access point to reach the hiking site that is easier on the car. This is the entrance: 25°05'52.1″N 56°01'53.2″E (Water tank parking MTB Meeting Point).