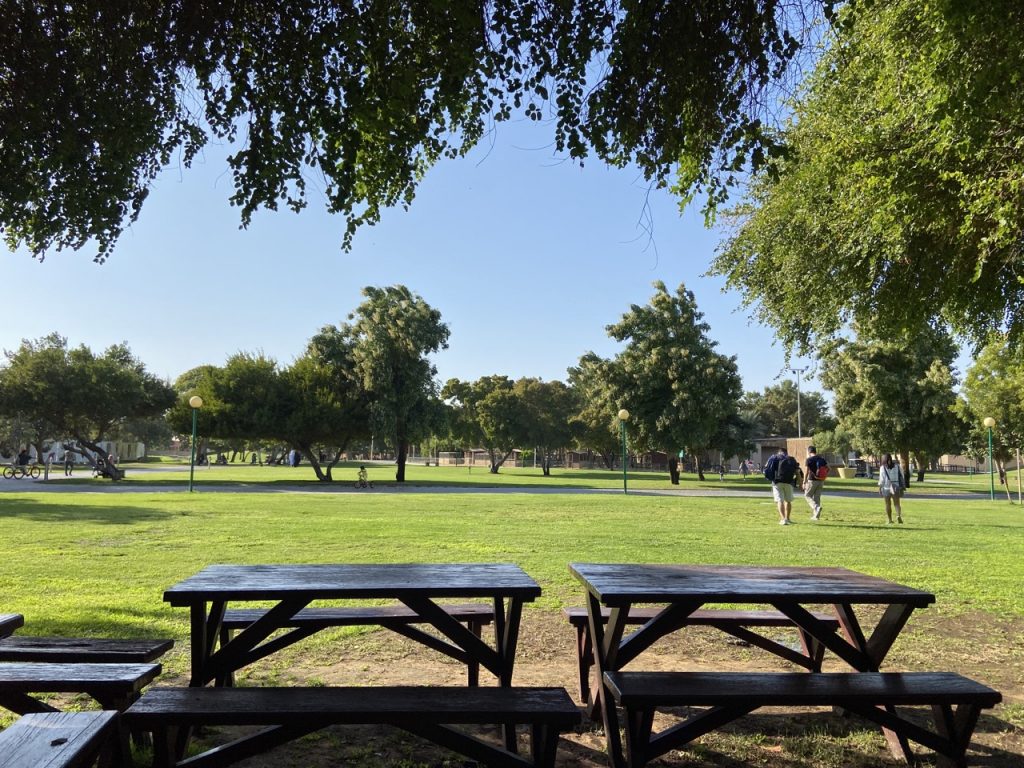 As we enter Al Ain, I can see why the city is dubbed as oasis city or garden city. The city is indeed a green oasis amidst the bare desert, worthy of its title as one of the UNESCO Heritage Site.
Al Ain is part of Abu Dhabi region, as we are coming from Dubai, we need to pass by a checkpoint where we have to show our Al Hosn apps and do an EDE scan. For vaccinated individual, we need to have PCR done within 14 days and for the unvaccinated, PCR test has to be within 96 hours of entry.
https://www.khaleejtimes.com/coronavirus/new-entry-rules-in-abu-dhabi-covid-pcr-tests-vaccination-requirements-explained
We make our way to Al Ain Zoo, greeted by the giraffe, hippopotamus, white tiger and many more. I am really glad we gave Al Ain Zoo another chance. Our first visit to the zoo was not pleasant as we missed out quite a big part of the zoo and saw mainly the oryx and gazelle, and with the scorching sun, it did not help.
TIPS: Do check out the map and make a right at the entrance to check out some of the cool animals before going to the right side where most of the animals are located. Also, as most of the zoo is not shaded, it is definitely a good idea to visit when the weather is cool. It was 17-25 degree Celcius when we visit.
We had our lunch at the Zerafa Restaurant inside the zoo, and the prices are really reasonable. The avocado juice is great and fried chicken is pretty yummy too!
One of the highlight for the kids were the petting zoo, and there are lots of grounds for kids to run around and picnic can be a good option too. The zoo is still undergoing extension and we could see koala, elephants and gorilla coming soon!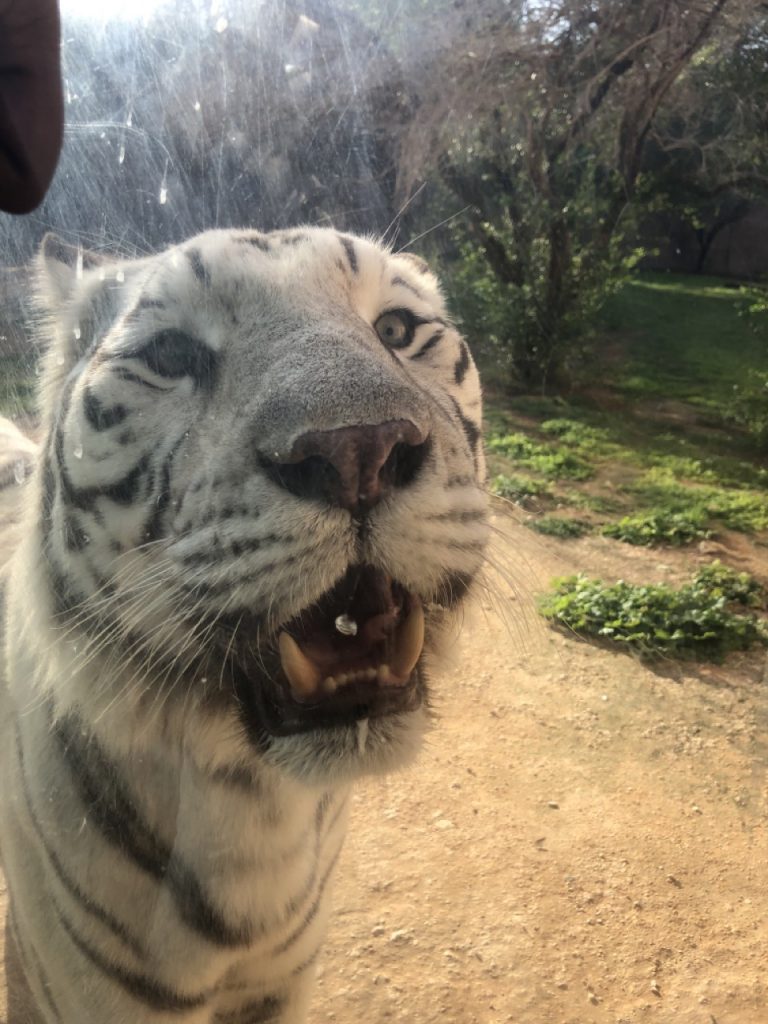 Personally, I really like the big cats exhibit where the white tiger, lion, King Kong , and jaguar roaming around. This is another good reason to come in the winter as these big cats does not sleep as much and really walking around, being active.
Time pass really fast and we actually spend a good 7 hours in the zoo, having fun!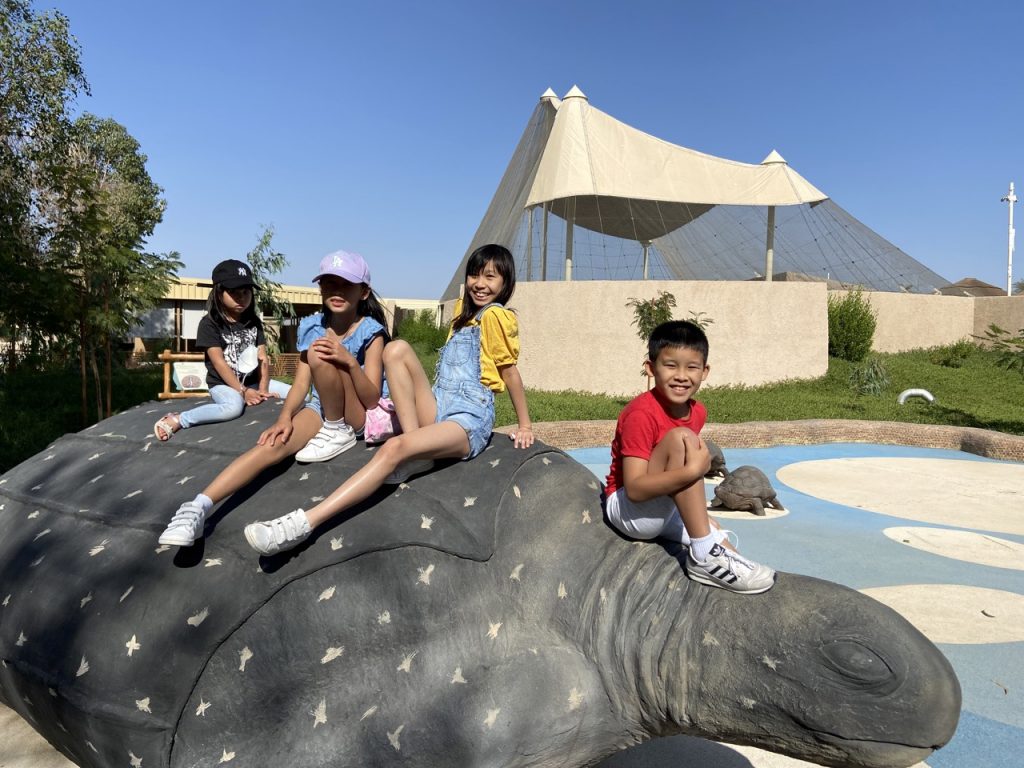 Open 9am to 6pm daily, definitely recommended to visit if you have not done so. The entrance fees are super reasonable at AED 31.50 for adults and AED 10.50 for kids 3-12 years old. If you fancy to feed the giraffe, you can do so at an additional AED 31.50 for 4 pax!
Don't forget you need GREEN AL HOSN to enter the zoo!
Check out some of our highlight at the zoo:
We left the zoo at 5pm, heading to check in our hotel at Aloft Al Ain, just 20 minutes away from the zoo. The room is really spacious and modern. Despite not having much facilities in the hotel, we had a really nice stay. Breakfast was not included when we book our room, but upon checking in, we were offered a breakfast deal of AED 40 for adults and kids under 12 eats for free. If you do not fancy the hotel food, there is a good selection of restaurants within walking distance from the hotel. We had dinner at Ziryab followed by desert at Lore. I have to give 5 thumbs up to PULL ME from the dessert menu, definitely one of the most amazing dessert I have ever tested. Their kunafe cheesecake is amazing as well.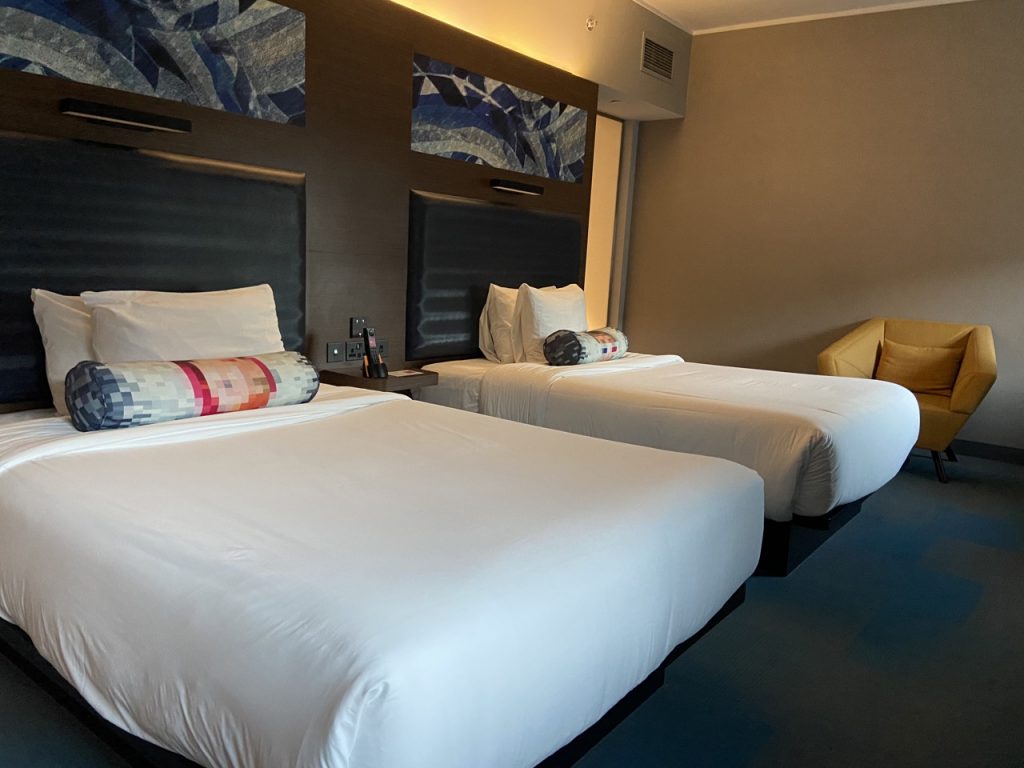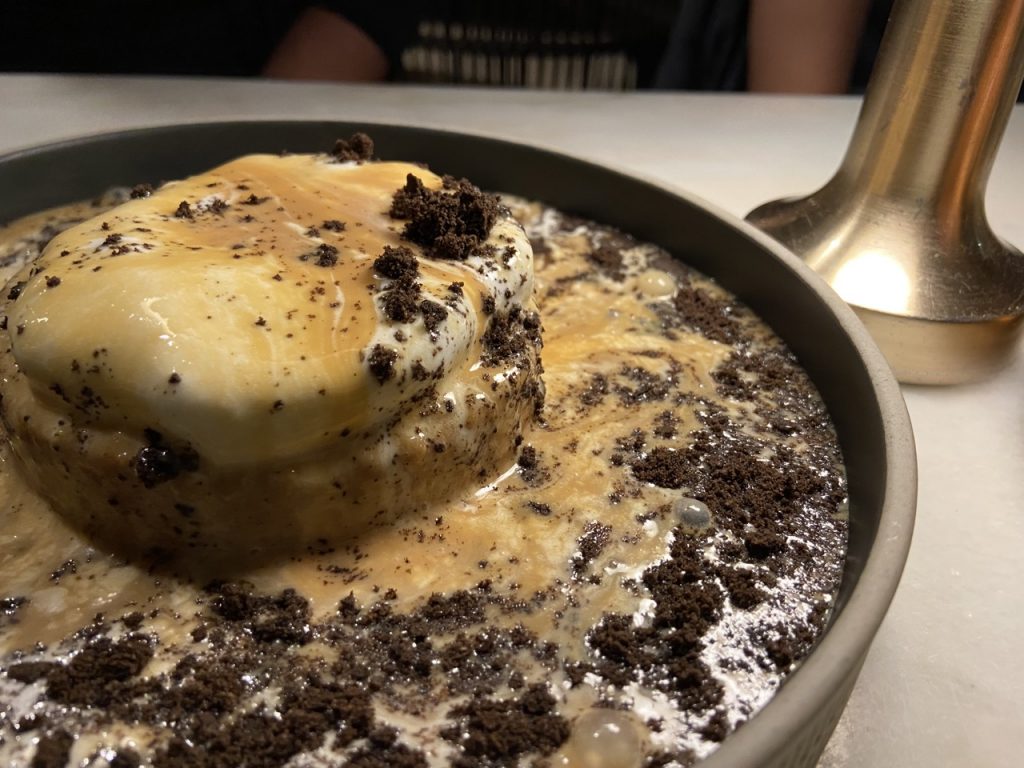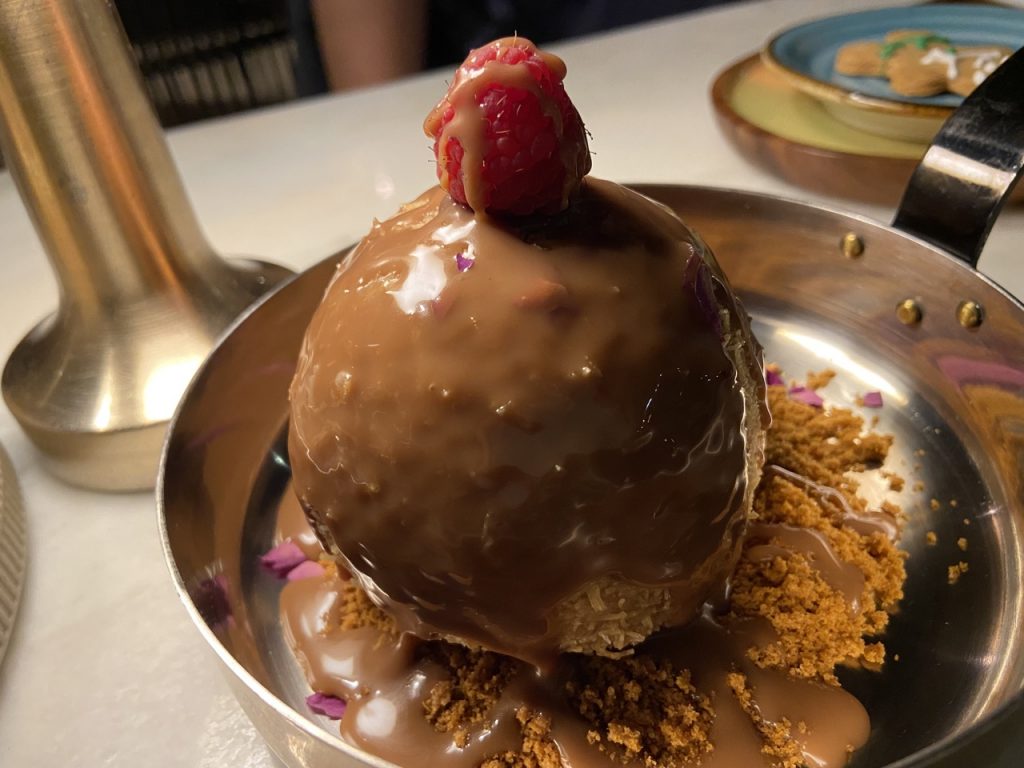 The next day, we headed to Jebal Hafeet, the second tallest summit in UAE, but I was quite disappointed as there is no hiking trail on the mountain. I am guessing it is because it is very near the UAE Oman border, hence not advisable to hike around there. They are still constructing the area, so the rest area are under construction. There is no toilet at the submit (at the moment) despite having a small coffee shop. We had ice cream and it is very good price (AED 25 for 4 ice cream at the top of Jabal Hafeet). At the foot of Jabal Hafeet, there is a public park/hot spring but it was not open until 3pm on the day we were there. Seems like it is always only open late afternoon.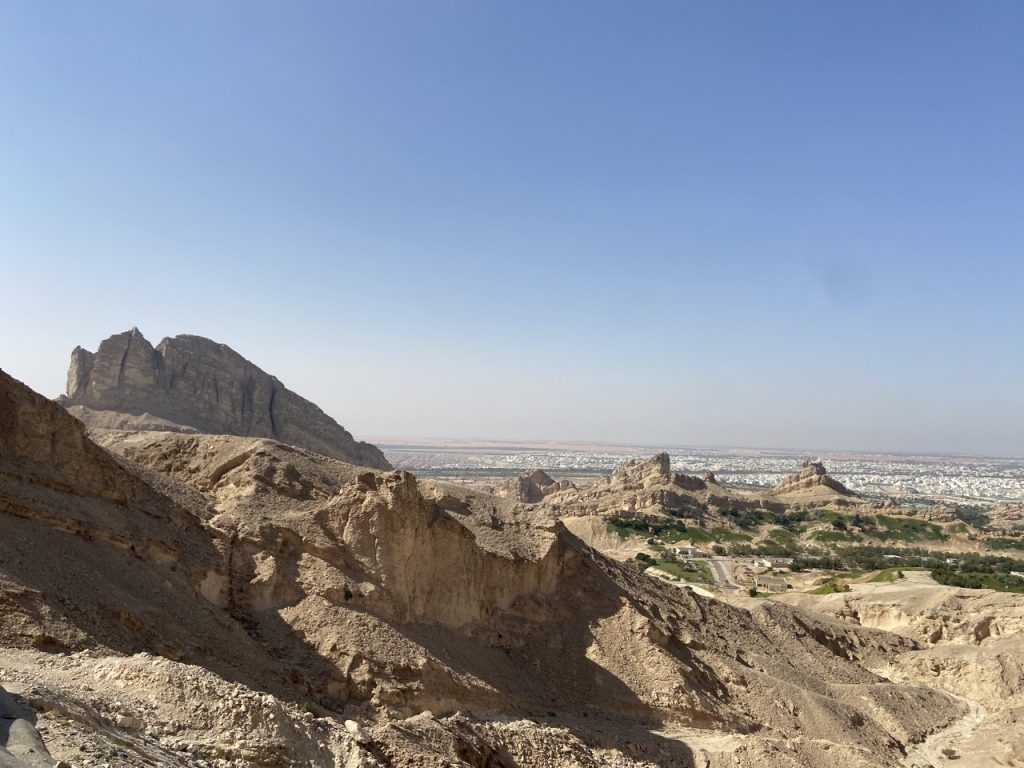 Hence, we decided to check out the camel market, yes you heard it right. A camel market, selling camels, for their meat, milk or for pet?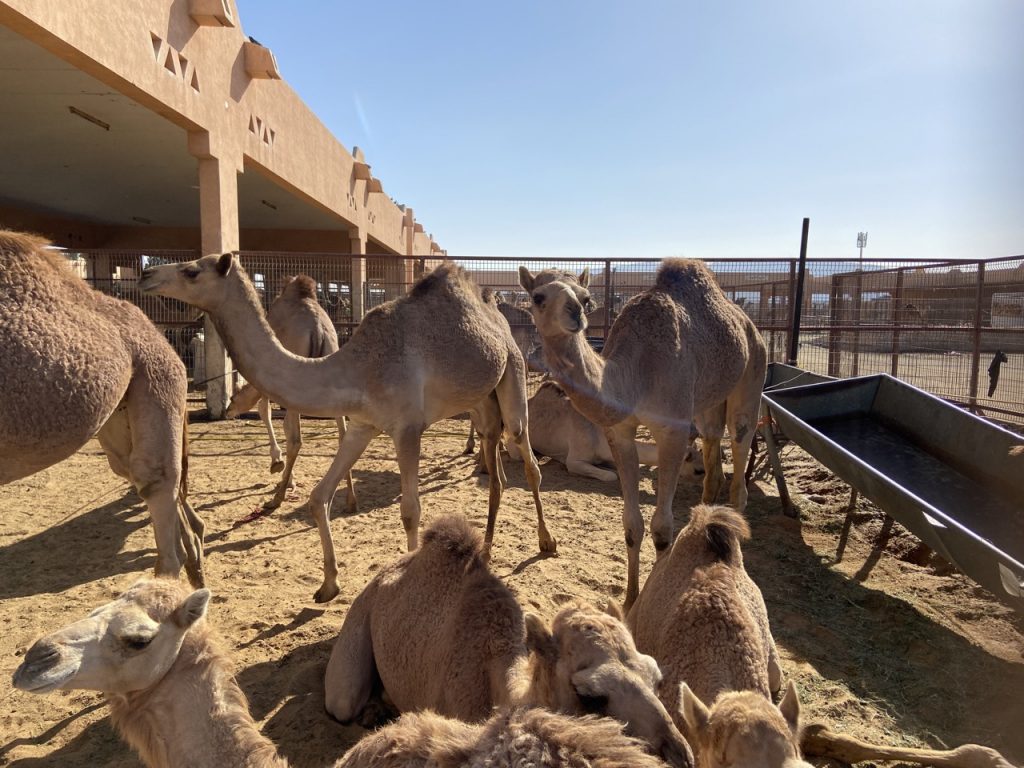 We ended our day checking out Jebel Hafit Desert Park. There is a couple of hiking trails, mountain biking, camel riding and one can even do staycation in the cool looking star bubble clamping tent! The entrance to the park is at AED 20 per family or AED 10 for adults, AED 5 for kids. We reached close to sunset so decided to give this a miss and keep the fun for our next trip down to Al Ain.
https://visitabudhabi.ae/en/where-to-go/adventure-and-theme-parks/jebel-hafit-desert-park