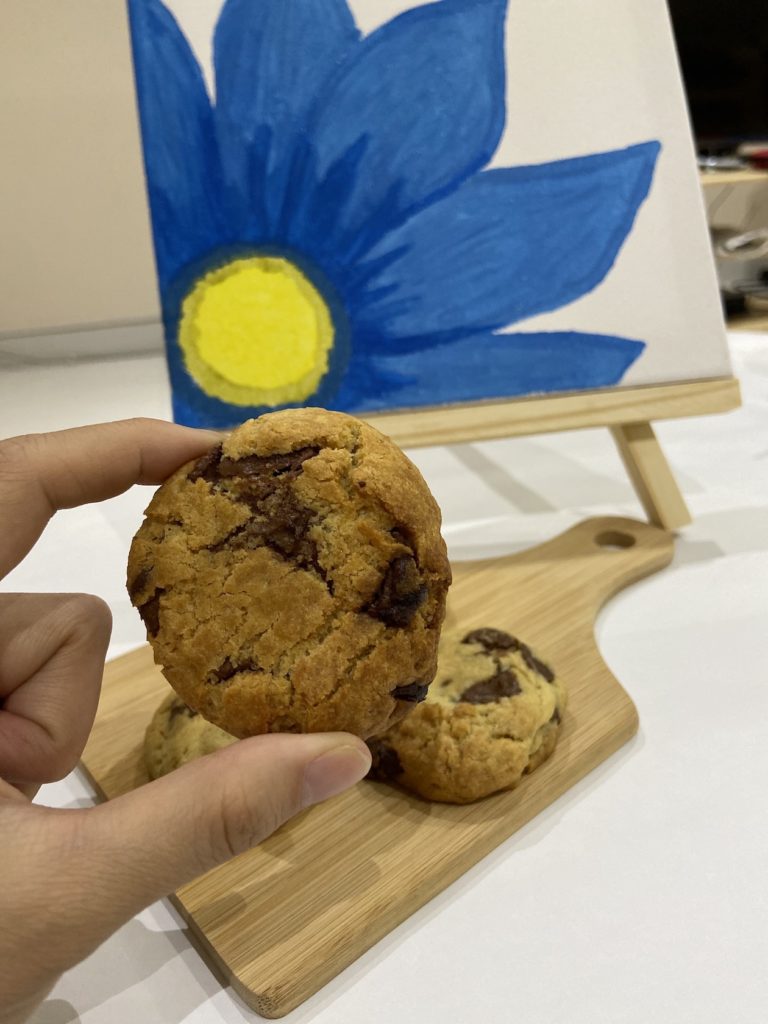 INGREDIENTS (Makes 24 cookies):
1. 380g of all purpose flour
2. 1 teaspoon of baking soda (bicarbonate soda)
3. 1 teaspoon of sea salt
4. 227g of unsalted butter (soften at room temperature)
5. 90g of brown sugar
6. 1 teaspoon of vanilla extract
7. 2 eggs
8. 2 cup of chocolate chips
METHODS:
1. Place the softened butter and brown sugar in a mixing bowl.
2. Using an electric mixer, beat them until creamy.
3. Add in vanilla extract and eggs, beat at medium speed until it is well combined.
4. In another bowl, weight flour and add in baking soda and sea salt. Mix it up a little using a spoon.
5. Then, add the flour mixture in small batches into the butter/sugar mixture while beating them with the electric mixer.
6. Add in the chocolate chips and give it a good mix with your hand.
7. Place the dough in a plastic wrap and keep them in refrigerator for at least 24 hours.
8. When you want to bake them, remove them from fridge and place the dough at room temperature for about an hour (They should be soft enough to mould).
9. Roll them into a ball shape and press the cookie ball down slightly using a spoon to make it looks flatter.
10. Bake in preheated oven at 180 degree Celcius for 12-15 minutes.
11. When the edges turns a bit brownish, it is done.
12. Remove from oven and let them cool down before storing in air tight container.
13. It should keep fresh for at least 5 days.
14. Enjoy!