It is the time of the year again… Dubai has cooling winter season. Believe it or not, it is not hot all year round in Dubai. Although it is not long but at least for a good 3 months (December to February), it is really very nice and cooling in Dubai.
It is the perfect time for us to grow some vegetable in our garden. We went to Al Warsan area in Dubai to get some vegetable seedling. For AED 1 each, we can get a variety of seedling. It saves us some time to grow the vegetable from seed as the winter is not too long here in Dubai.
We spend AED 10 and manage to get 2 tomatoes seedling, 2 chilies seeding, 2 cucumbers seedling, 2 cauliflowers seeding and 2 lettuces.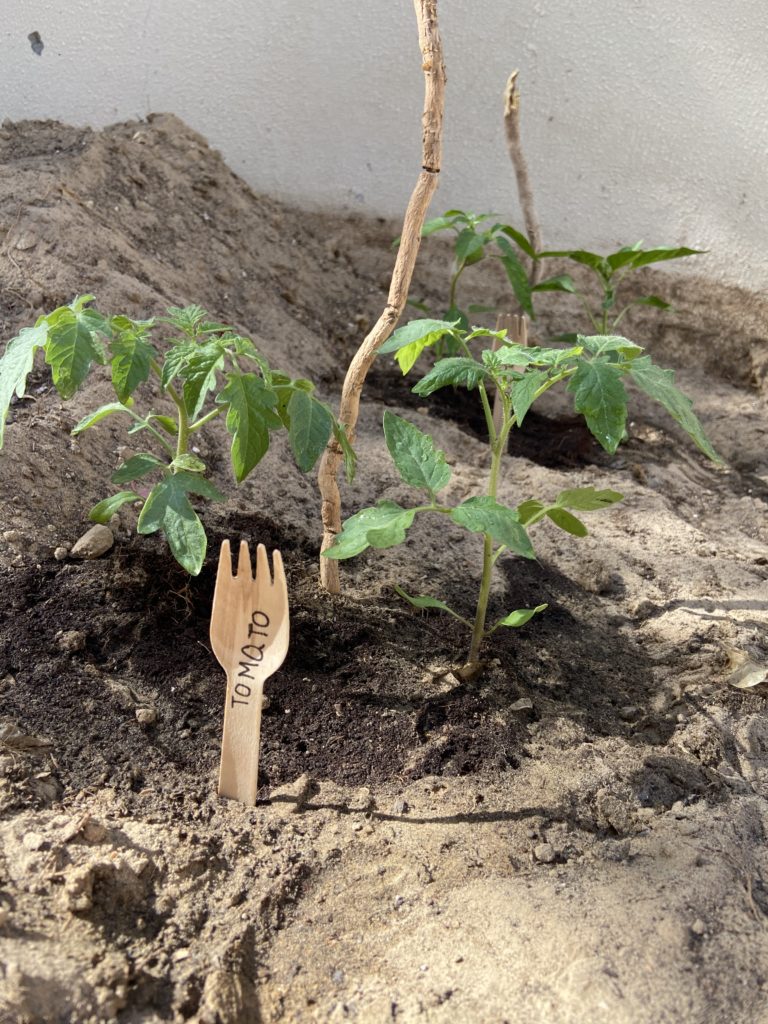 We used a wooden fork to make a label for the vegetables so that we could recognise them. They look really cook, doesn't they?
Let's water them diligently so that they grow big and healthy … so that we can EAT them soon!!!