If your child has endless energy and love thrills, ADVENTURA is the place for you. However, I would only recommend this during winter time as it is 100% outdoor. Although some area are shaded by trees but in summer time, it will be too hot to be doing any of these activities.
Located in Mushrif Park, you do need to pay an entrance fees to enter the park using the NoL card. If you do not have the card, it can be purchased on the spot at the entrance.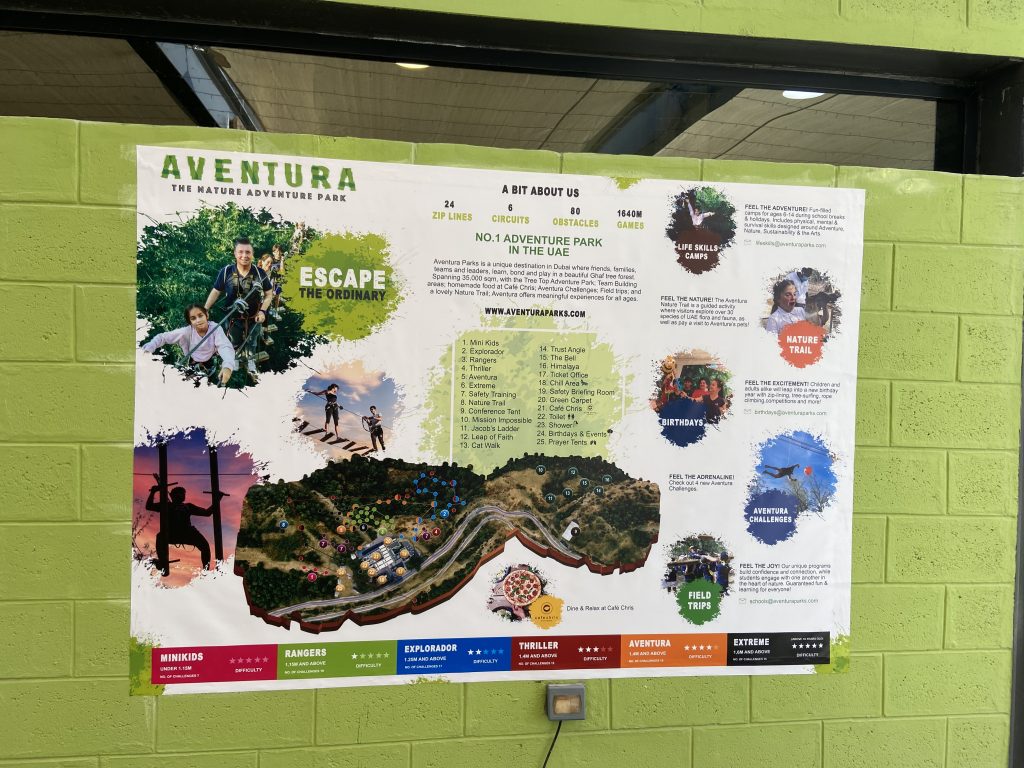 There are different trails that are suitable for different heights so there is something for everyone. There are a few package available and it all covers 3 hours of unlimited fun with an option to add on gloves rental or unlimited mineral water, Adventura Earth bags. Entertainer has buy one free one offer but not applicable on the basic package. Therefore, we had chosen the Adventura package which includes 3 hours of fun plus unlimited water and gloves rental.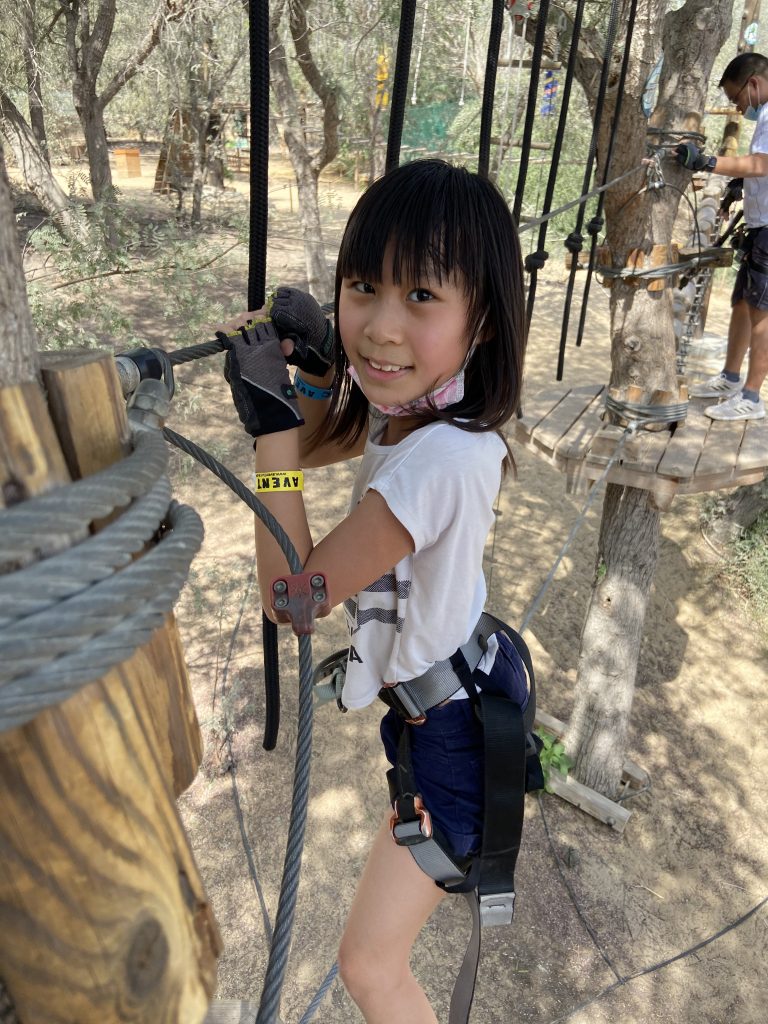 We were there on a weekday as the kids school had parents teacher conference and the kids had the day off. So, it was relatively empty or should I say very empty as the first two hours of our time there, we are the only guests, so we had the whole place to ourselves.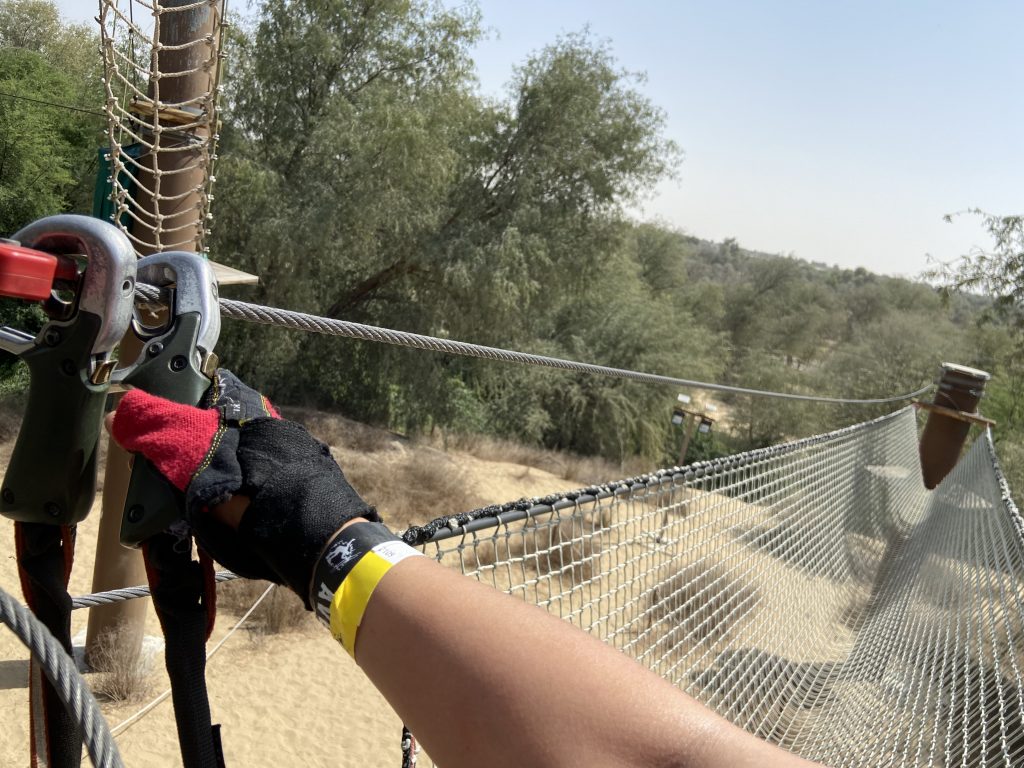 We started with training to get used to how the strap and hook works. There are safety measures in place so at any one time during the course of the obstacle, we can only remove one of the hook (there are two hook to ensure that we don't fall off). After we got used to how to use the safety hook, it is time for fun.
Our first trail is the blue trail (Explorador) which is suitable for kids above 1.25m and even adults. Took us about an hour to finish it, it is a mixture of monkey bars, balance bars, hanging bridge and some ziplines. We all had lots of fun with that.
However, when that is finished, we had a hard time finding another trail that is suitable for the whole family. We try the rangers which is designed for kids 1.15m and above but it was too short for the adults so we played with the kids for a bit and then venture out to try the Adventura trail for 1.4m and above. It was exciting but not easy, I had a hard time doing the sideway wall climbing as it requires a lot of hand and upper body strength.
Overall, we all had a good experience despite the heat is getting really unbearable towards mid day but I still had a good time. Hope to go back again in the winter time.