October mid-term break was pretty fulfilling. We had a nice picnic on the first day of break. It was a big grass area near where we stayed and surprisingly empty every morning although it was always packed in the evening.
Although we only brought some store-bought biscuit and some fruits, it was very nice. It is good to be out sometimes and have breakfast with a change of scenery.
The next day, daddy and mummy surprised us with a staycation at Ajman Saray. It was an hour drive from Dubai and the view from our room is perfect (it was a complimentary upgrade) . Weather is very nice and we spend the whole afternoon dipping in the pool and enjoying the beach.
The sun set fast enough these day and time just flies when we are having fun. After a nice bubble bath, we set off to have dinner at the beachfront restaurant. The promo that we got comes with a AED 200 voucher for food so dinner came at a discount 🙂
We ended the day with the amazing cakes from their lobby's cafe. It was very very good and I definitely and highly recommend them. Never leave without tasting their cakes. The cake prices are pretty decent considering it at a hotel, it costs AED 20-30 per piece and all the cakes we tried were very good.
We did not opt for breakfast so after an easy brekkie in our room, we head out to check out their jacuzzi pool (at the main pool area). We did not realise there is a kids jacuzzi and adult one so when we headed to the adult one yesterday, we were told that it is for adult only.
Then, more beach time before we check out. I found lots of sea snail and they were amazing and so much fun to play with.
Check out our fun time at Ajman Saray: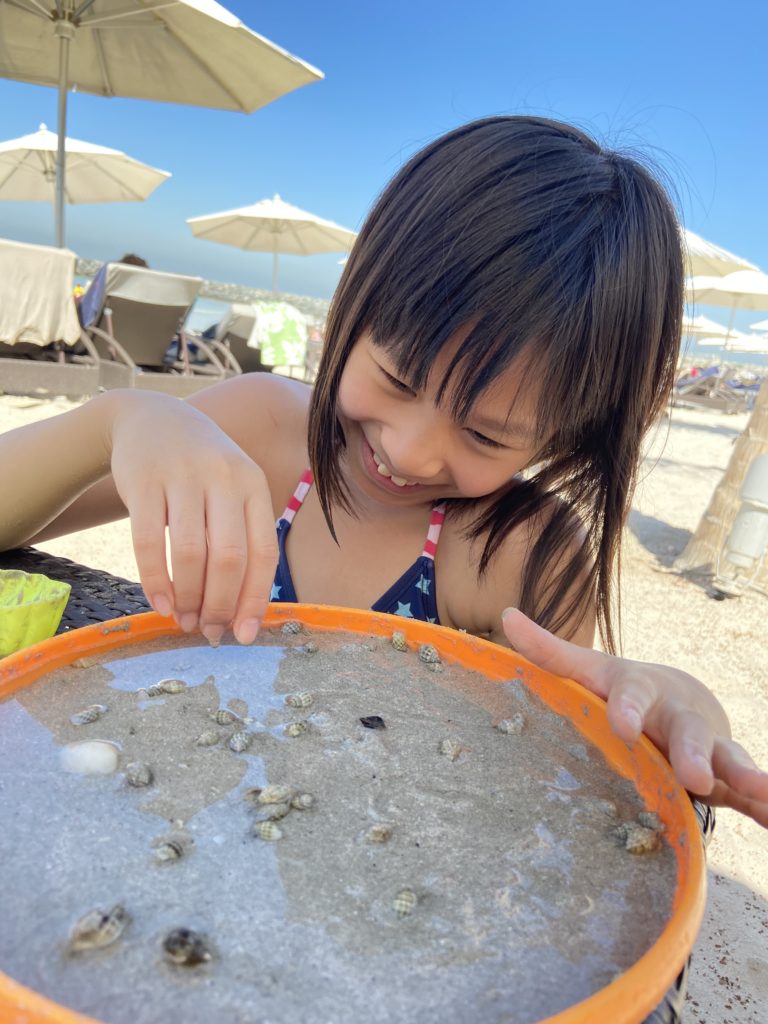 We ended the holiday with a perfect ending, my favourite TIRAMISU!
It was soooo sooooo sooo good!!!!